Pantone Color
TARGET: Artists that utilize their craft to tell stories. Photo, paint, film, etc.

PRODUCT: A campaign driven by user generated content and interaction to shine some light on these artist's stories.

When you come across a swatch specific enough, it is capable of triggering an emotion, experience, or memory.

Through a series of print advertisements, submitted work, and a monthly paint set, Pantone wants to shine some light on these artists, their craft, and their story.
We'll start with print, as many artists love holding physical representations of their art. Printed with Pantone's four-color process to be exact; seperating the print quality of the feature with the rest of the publication.
The work will carry most of the visual weight. A quick quote to tell the story behind the swatch, and the dominant swatch of the piece translated in Pantone's signature color language.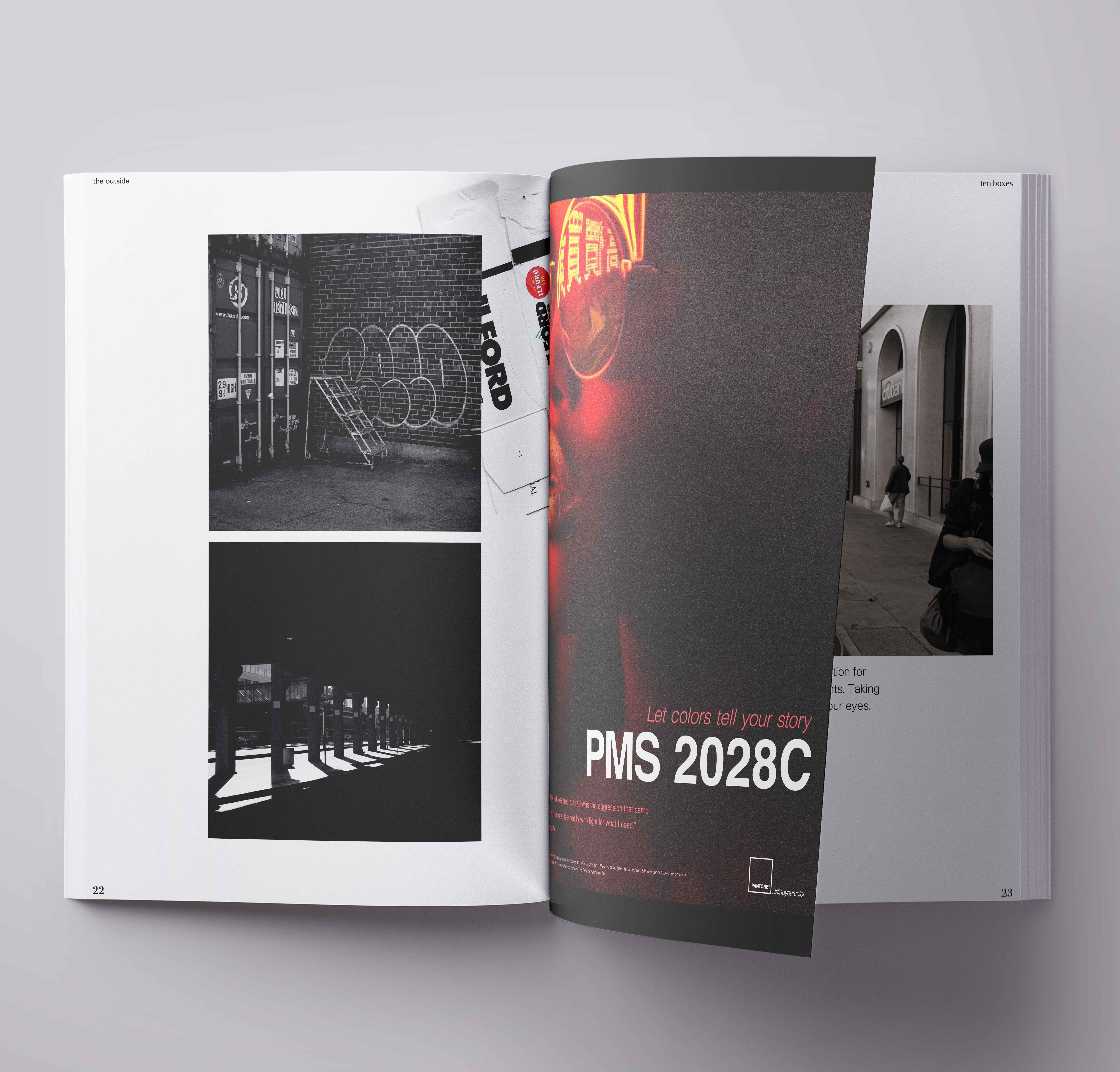 Utilizing a platform where many artists already post their work, the #findyourcolor hashtag on Instagram will serve as a gallery for PANTONE to choose their next artist to feature.
A acrylic paint set will also be created, with colors that are curated by a specific mood. The artists that PANTONE pick and choose based off of the #findyourcolor submissions, will be a feature on the back of the box.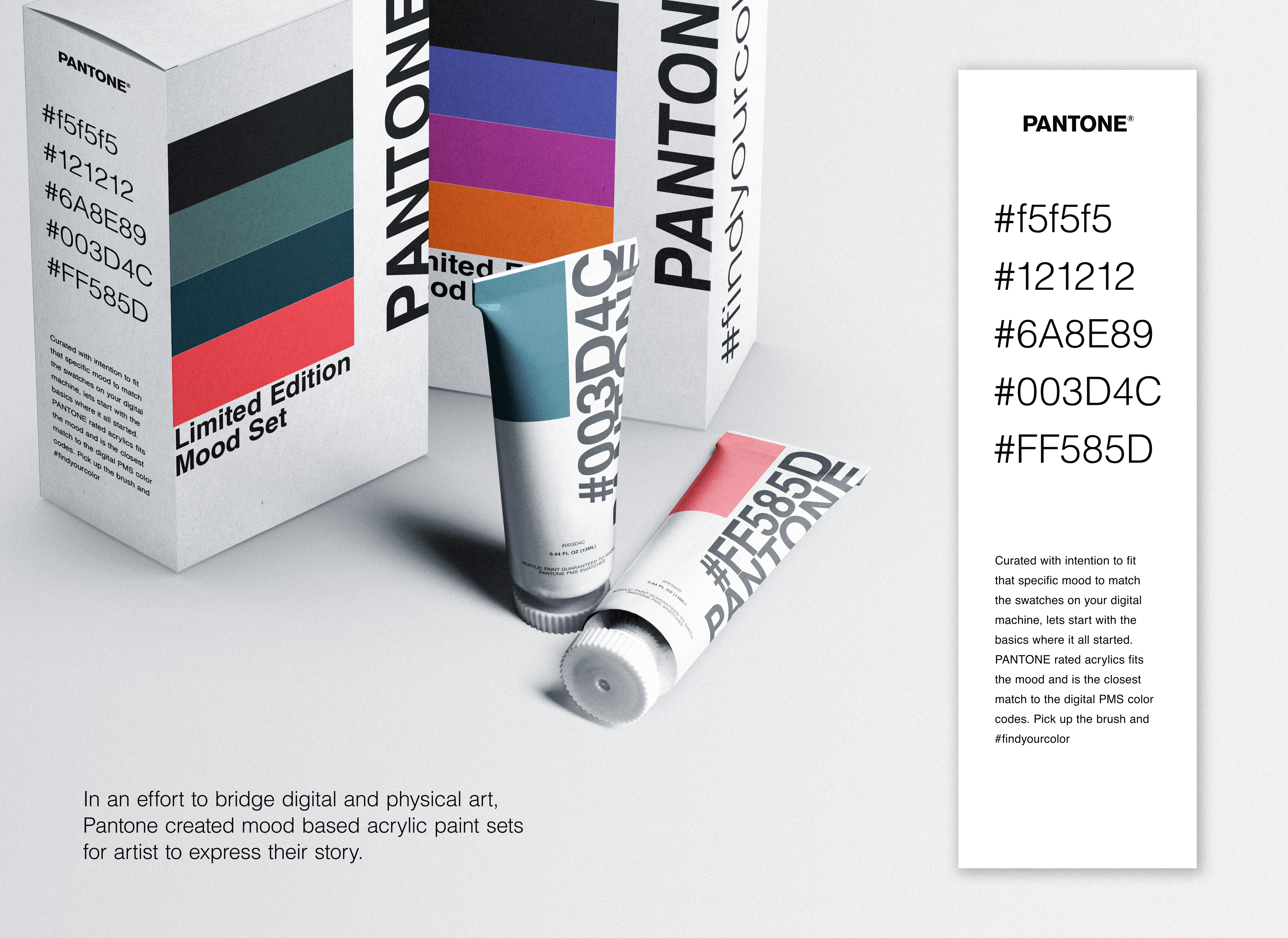 copy written by Enrike Grageda