Pantone Color
TARGET: Artists that utilize their craft to tell stories. Photo, paint, film, etc.

PRODUCT: A campaign driven by user generated content and interaction to shine some light on these artist's stories.

When you come across a swatch specific enough, it is capable of triggering an emotion, experience, or memory.

Through a series of print advertisements, submitted work, and a monthly paint set, Pantone wants to shine some light on these artists, their craft, and their story.
We'll start with print, as many artists love holding physical representations of their art. Printed with Pantone's four-color process to be exact; seperating the print quality of the feature with the rest of the publication.
The work will carry most of the visual weight. A quick quote to tell the story behind the swatch, and the dominant swatch of the piece translated in Pantone's signature color language.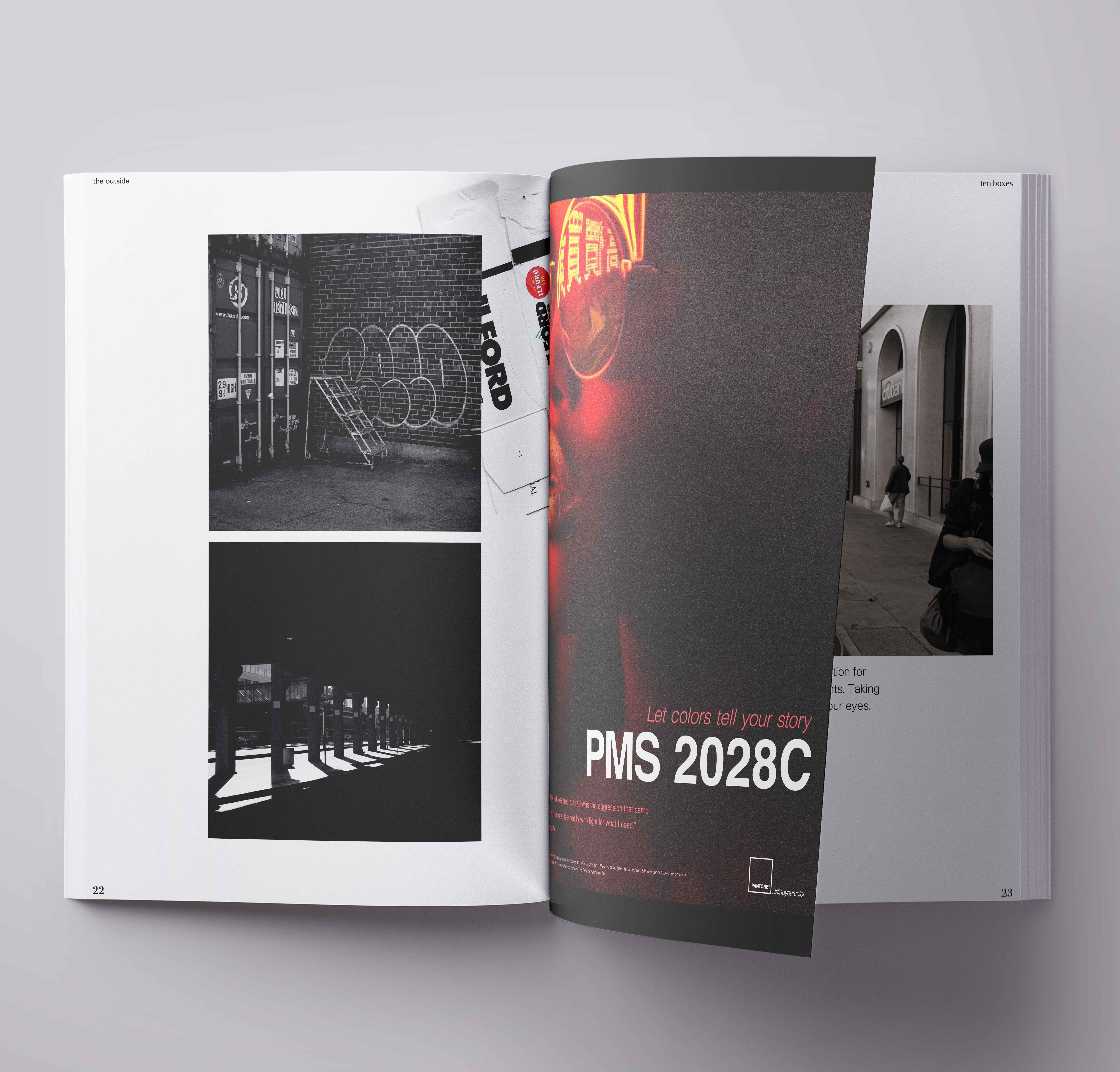 Utilizing a platform where many artists already post their work, the #findyourcolor hashtag on Instagram will serve as a gallery for PANTONE to choose their next artist to feature.
A acrylic paint set will also be created, with colors that are curated by a specific mood. The artists that PANTONE pick and choose based off of the #findyourcolor submissions, will be a feature on the back of the box.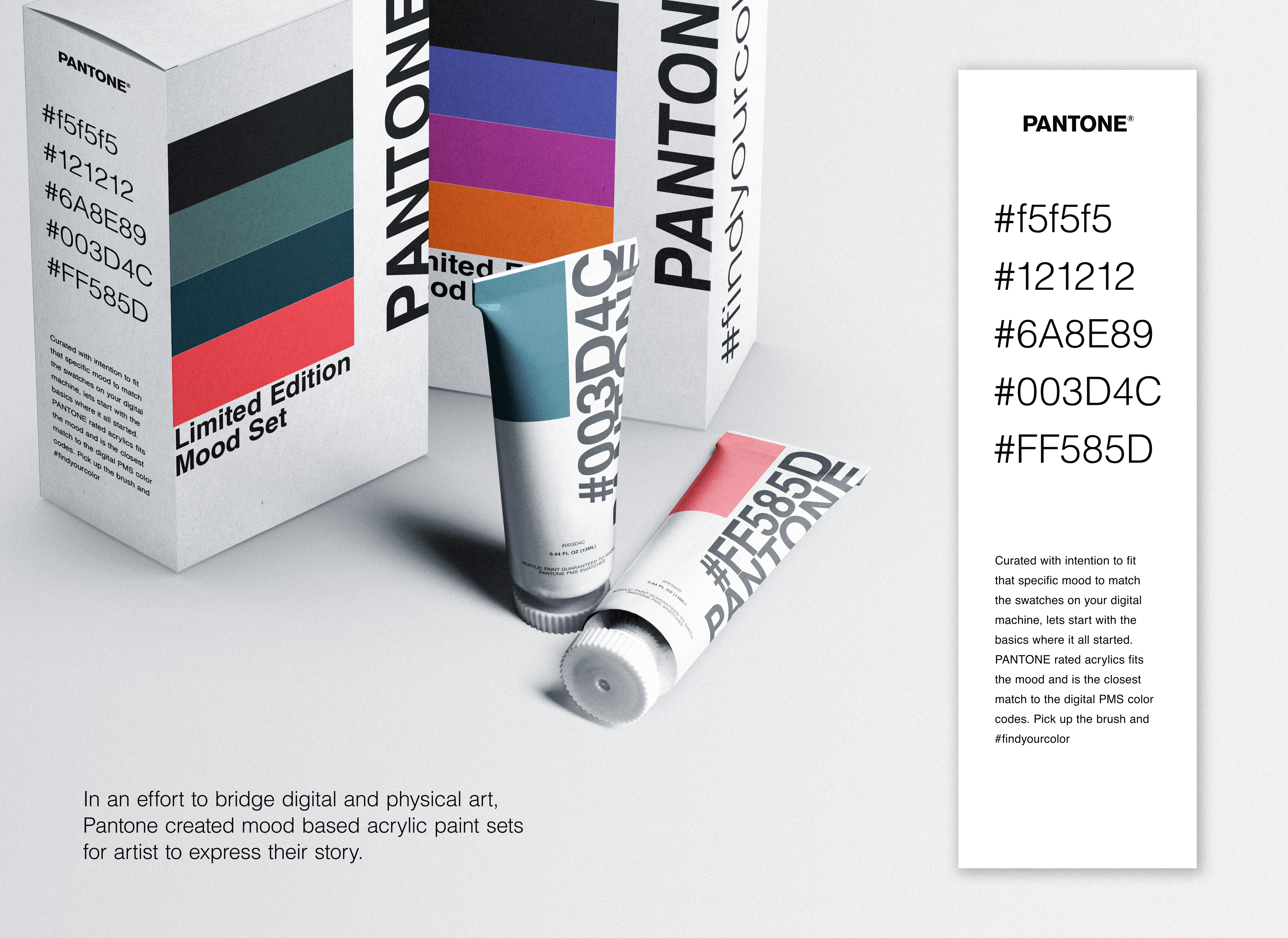 copy written by Enrike Grageda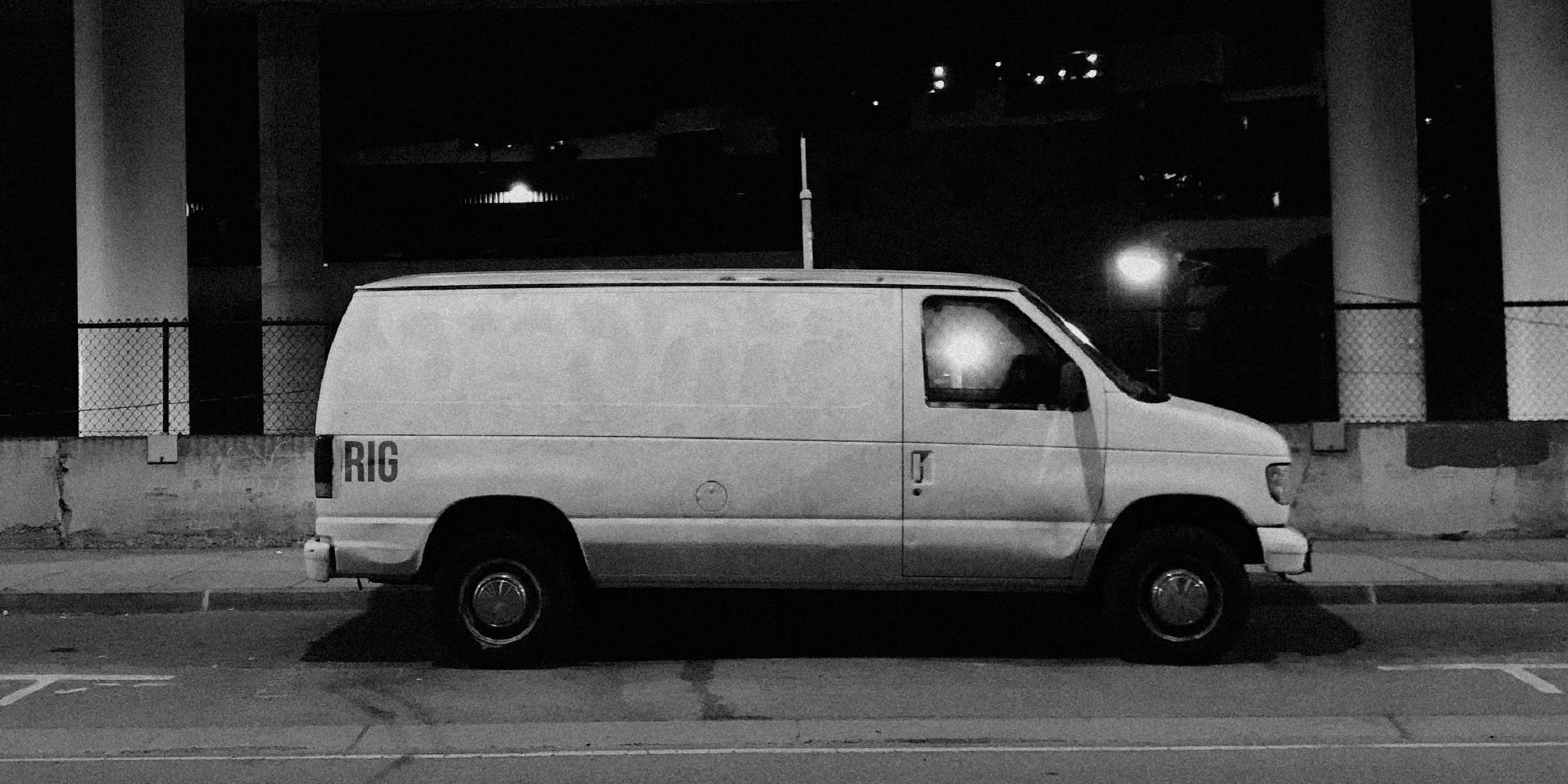 RIG: Graffiti Solutions

TARGET: Street "artists" mostly underground (not literally, but sometimes) and like to keep their identity anonymous.

PRODUCT: An app dedicated to controlling vandalism.

Graffiti is either a crime, or it is art. We have geared this app toward those that like to write on things with paint, spraypaint, a knife, you name it. There are too many people out there partaking in this activity to stop them all, so why not control it?

Make the biggest, baddest,
RIG is the solution to an urban problem.
Once the app is loaded, you are immediately prompted with a location scan of your surrounding areas.

The app will tell you the exact location of the van, and your location so you can decide if it is worth walking over or not.

A digital meter will also let you know how much blank canvas is left, or just write over the last person that marked his spot.
Once you finish your masterpiece, snap a quick photo or two and post it on social media, or within the RIG app for all to see.


Hydro Flask
TARGET: Late middle schoolers to early high schoolers, easily influenced, willing to do anything to fit in.

PRODUCT: A 60 second advertisement to further imply how one should rethink their choices before reaching for that plastic water bottle.

In 2020, it is pretty obvious that planet Earth has a "plastic" problem. The water is not the problem. A sixty second ad to show what might happen if you pull up to class with a
single-use water bottle.

We targeted the most likely to give into peer pressure. If all of their friends are doing something, they want in too.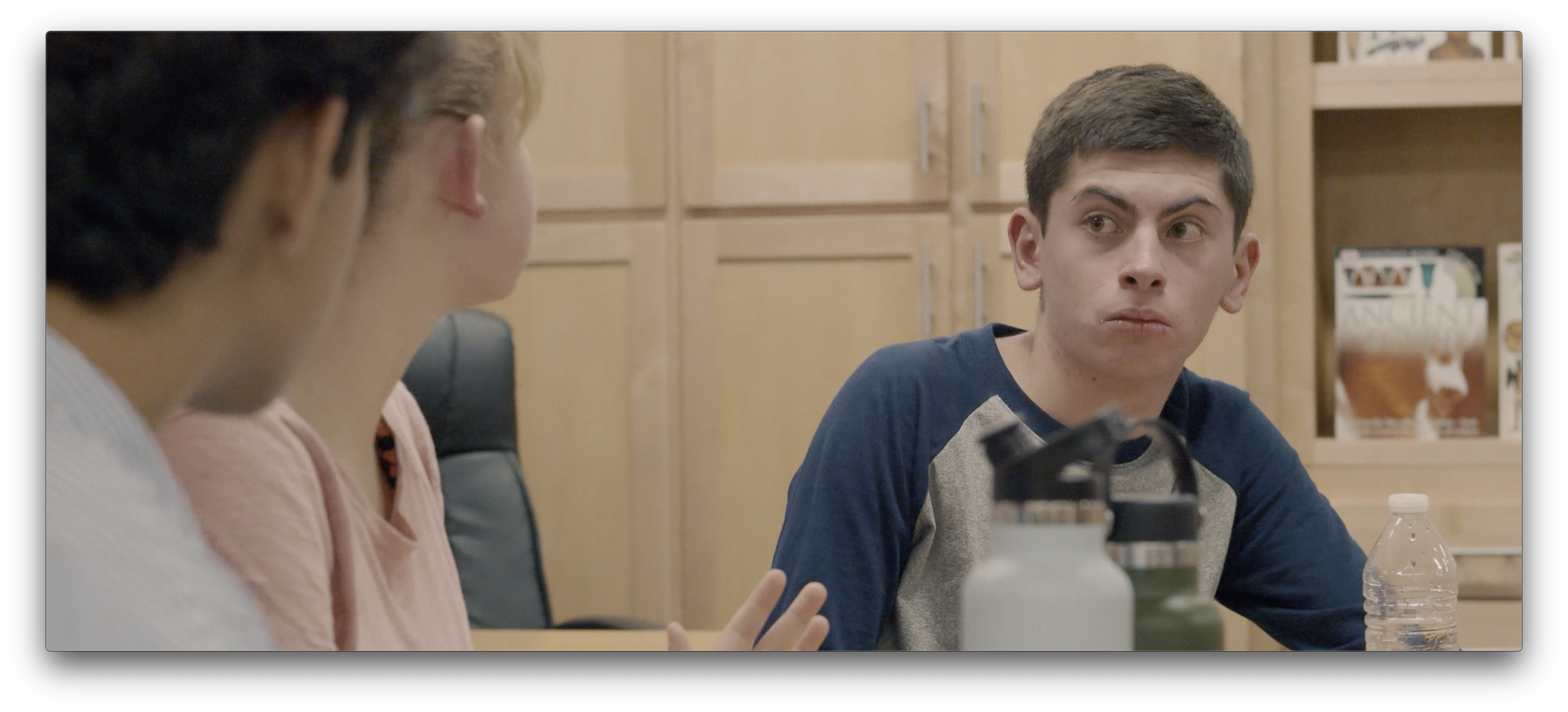 dialouge (and amazing film crew: Eamonn Coughlin, Haley James, Keith Kitaji
Señor Sisig & Aaron Kai
To shine some light on their new Brick & Mortar, San Fransisco's favorite food truck teamed up with Aaron Kai to give the place a "personal touch" and immortalize the culture.


For this project I was hired to camera operate and watch the magic unfold. Edited by Lorenzo Escalante, additional camera work by Hawa Rahimi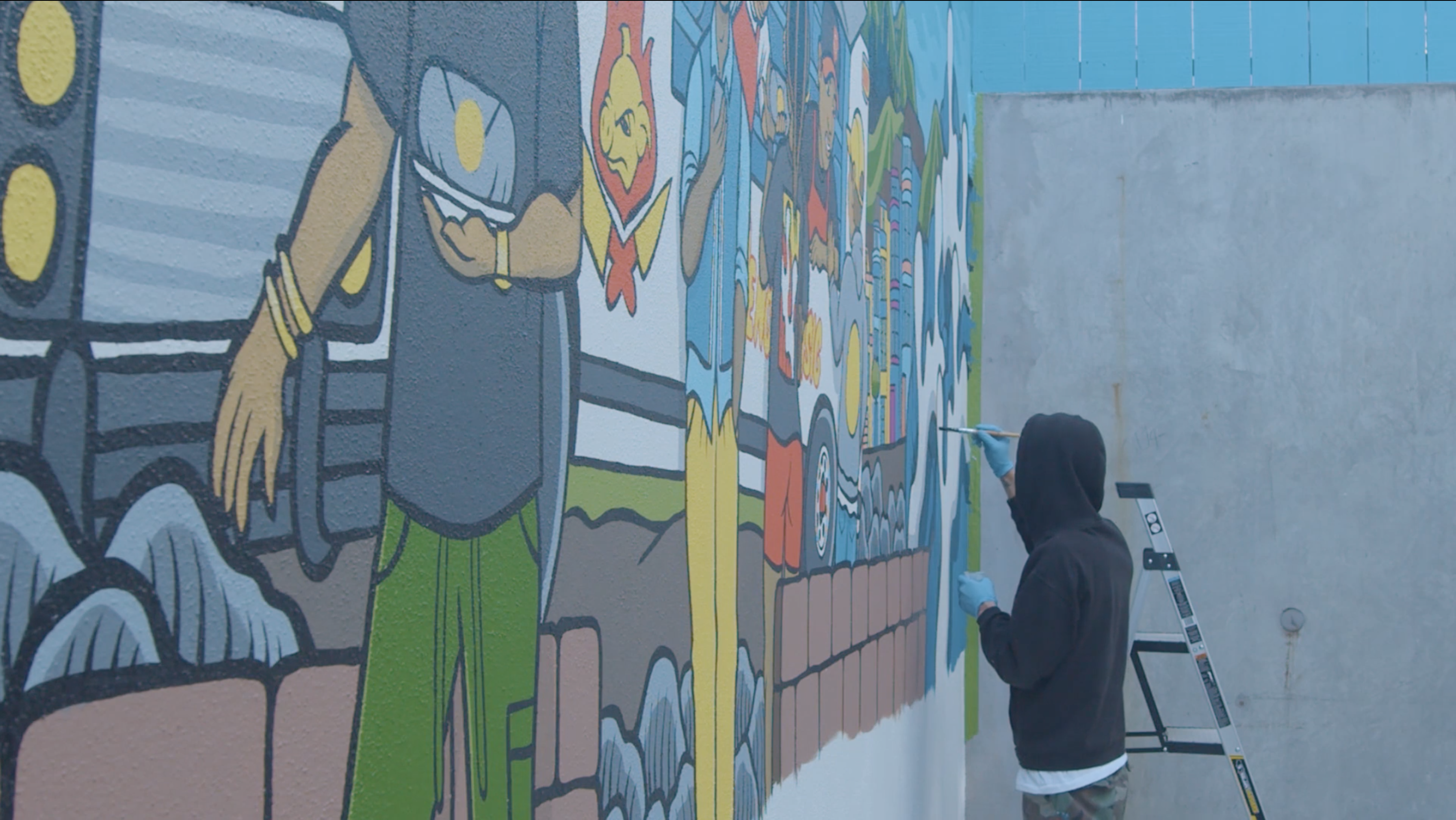 Mercedes Benz / Glamour Mag / Coñde Nast
Celebrating the power and influence women have through advanced driving methods, a curated selection of influencers and press were invited for empowering conversations and a once-in-a-lifetime AMG Driving Academy Experience.
Hired as a camera operator for this project alongside Lucas Delacruz Moyrong, edited by Micheal Ogata, Produced by Eugene Tardeo, audio by Micheal Perez